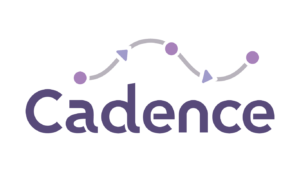 Cadence Patient Management Platform launches!
Orlando, Florida – September 19, 2022
STACK, the developer of innovative healthcare technologies, announced today the launch of its second platform – Cadence, a novel patient management and engagement platform designed to improve the specialty patient experience (as well as those who help to manage their care).
Centered around the patient's unique journey with their diagnosis and medication, Cadence triggers appropriate questions to be asked, and allows for dynamic, real-time responses to guide pharmacy operations staff to their next activity. The ability to better manage workflow, along with curated care plans, and best-in-class integrations creates the perfect solution for what the industry needs.
This fully web-based platform is deliberately designed to work with ANY pharmacy dispensing system and drive the workflow in an easy-to-understand visual method. Leveraging curated content across multiple clinical domains alongside the dispense ensures appropriate alignment of data and improvement in overall outcomes. The automation of activities within a particular cadence of frequency ensures that compliance is reached with each and every stakeholder expectation.
"Pharmacies need a more standard, simplistic solution to managing the complexities of their patient's needs," said Jonathan Ogurchak, PharmD, CSP, CEO of STACK. "Cadence affords the opportunity to customize language to each patient's unique situation, and store the data in a usable, meaningful way."
Starting today, interested customers can sign up for a personalized demo at www.cadence.healthcare to learn more about how Cadence can optimize workflow, improve efficiencies, and empower teams take better care of patients.
About Cadence
Cadence is THE solution for optimized, customized patient management. This dispensing system-agnostic tool is built by pharmacists, for pharmacies, with an acute awareness of what is needed to optimize workflow and improve value-based outcomes in healthcare. For more information, please visit www.cadence.healthcare.